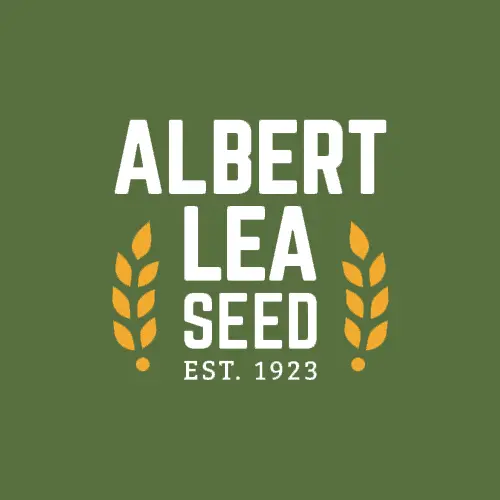 Out of Stock
Organic Laura Meadow Fescue
High-yielding and fast to establish
Early-maturing and widely adaptable to all soil types
Very high quality, excellent choice for haying or grazing
Growing characteristics
Laura establishes very quickly which makes it very competitive with perennial ryegrass. The first cut yields are very high combined with an excellent leafy regrowth in the aftermath. Therefore Laura has high yields of very digestible drymatter in all cuts. Because of the very leafy regrowth of this variety it is also very suitable for grazing or a combination of cut and grazing managements.
The use of Laura
The use of meadow fescue is especially recommended in cold and wet areas. Laura has proven a very good persistence in Austria with high yields also in 5-6 years leys. This tells about the very fine winter hardiness and aggressiveness of the variety.
$35.00 – $275.00
MEADOW FESCUE
Highly productive, winter-hardy, perennial bunch grass with long and slender, bright green, and succulent leaves. Softer-leaved and more palatable than tall fescue. More persistent than perennial ryegrass with equal nutrition but stronger summer production under hot, dry conditions.
Best Use:
Long-term pasture mixes or alfalfa companion. Begin grazing at 6-8"and remove animals when the grass is down to 3-4".
Adaptation:
Grows in cool, moist conditions, and tolerates wet soils with occasional flooding. Can reach 30" tall in rich soil.
Management:
Yield may be less than tall fescue but animal intake / performance should be higher due to increased palatability.
Planting Date:
March-May, Aug. 1-31
Seeding: 20 lbs/acre alone or 6-12 lbs/acre in a mix.
Suggestions:
Include meadow fescue in any mixture for hay or pasture to improve palatability and tonnage.
Reviews
Have you used this product? Let us know what you think.